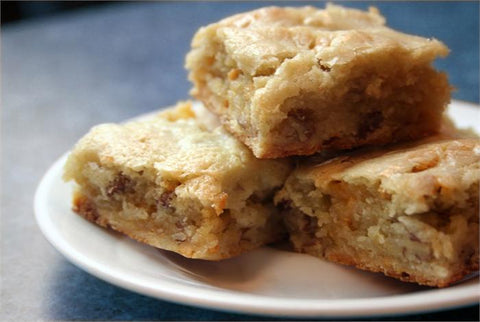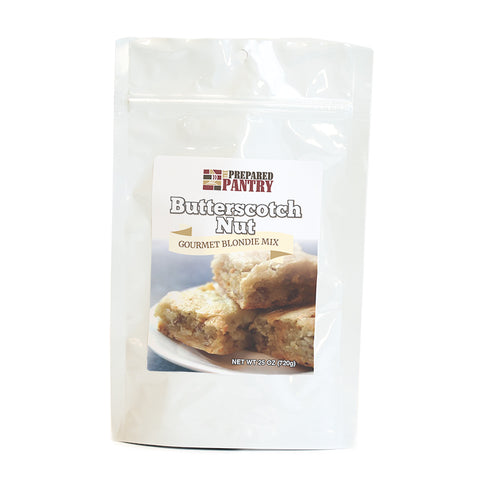 The Prepared Pantry
Butterscotch Nut Blondie Mix
Dense and chewy like a brownie
Loaded with butterscotch baking chips and pecans
Quick and easy to make, a great cookie to make on a busy day
Each mix will fill a 9 x 9-inch pan and make 16 nice-sized blondie bar cookies.
These are very, very good blondie bar cookies! Butterscotch is often overlooked but don't overlook these. These are like brownies without the chocolate.  They're moist and chewy, accented by the pecans.
"Butterscotch heaven! If you love butterscotch, you will love these. So full of flavor, and the nuts just add extra texture which is delightful. Highly recommend!
If you're only going to try one blondie, try these."
Gaye W.
Best blondies ever!
These are my new favorite and will never buy a different brand again. I wish I ordered more. Forget about portion control and just live life-you can walk it off tomorrow-or take them with you on the walk!
Very Yum
All blondie/brownie mixes from PP are delicious. I give mixes for gifts. These couldn't be improved upon. They're the best. The butterscotch flavor is amazing.
Butterscotch Nut Blondie Mix