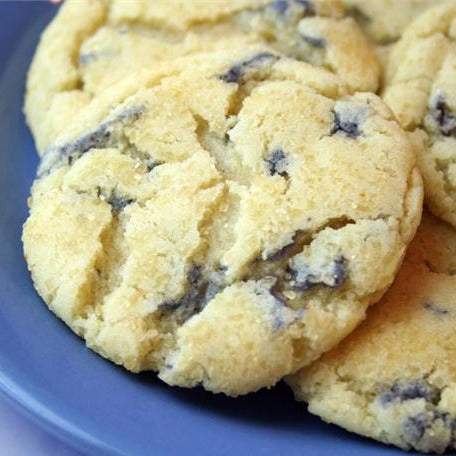 The Prepared Pantry
Blueberry Lemon Cheesecake Cookie Mix
These extraordinary cookies will make you famous!
They are simply the best blueberry cookies on the planet!
These are very blueberry cookies with lemon cheesecake as the background flavor. The lemon is tart but not overwhelming. In our tests, even kids liked these cookies. We guarantee that you'll love these. They are truly gourmet cookies.
Don't miss these cookies! They'll make a hero out of you!
(Butter and eggs are not included.)
Outstanding!
These are absolutely wonderful. One on my favorites!
Good Cookie
Overall, a good cookie. A bit sweet for my taste but my son-in-law loved them. I would buy again.
Deliciious!
Should have bought 2 packs!
This mix is fantastic!
These cookies were absolutely awesome. Very flavorful with a great texture and bite. I highly recommend this for the taste and love it for the ease in using it to make great cookies fast!