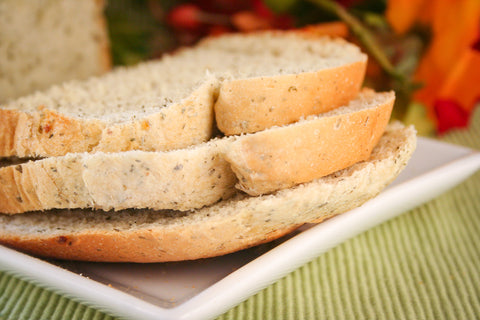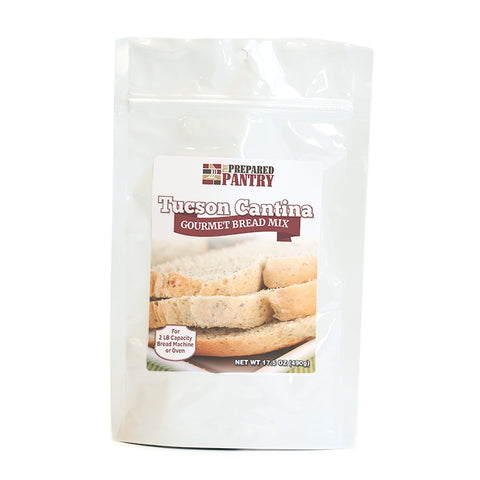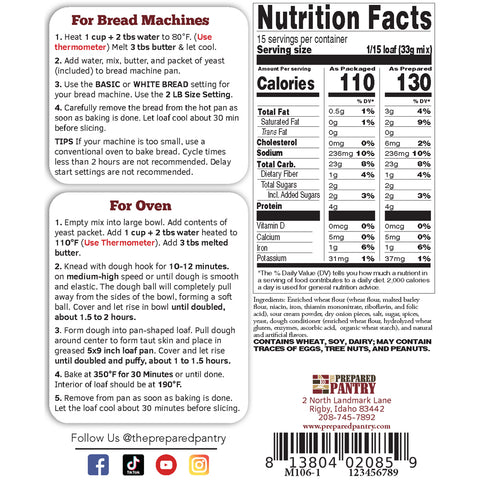 The Prepared Pantry
Tucson Cantina Bread Mix
Make this with your bread machine, stand-type mixer, or by hand.
Frequently Asked Questions
Made with sour cream, a blend of Mexican spices, and cilantro.
It's flavorful but not hot, maybe a "4" on a scale of 1 to 10.
A fun heritage bread to serve with Mexican dishes.
The sour cream makes it particularly soft and moist.
This mix makes a large loaf, about 1 pound, 10 ounces.
Tucson Cantina bread is a traditional Southwest bread that works for both sandwiches and as a complement to a meal.
Give this flavorful bread a try. Enjoy an authentic Southwest bread from yesteryear.
One of the TOP THREE
LOVE,LOVE, LOVE this bread.
BREAD MIX REVIEW
EXCELLENT GREAT TASING BREAD— WILL BUY MORE.
Absolutely delicious!
Love the smell while it's baking! Just like walking into a fresh sandwich shop.
cinnamon raisin bread
I love it so tasty and no dryness at all
So good
Made this to serve with corn tortilla soup. So good. Used the leftover bread for grilled cheese.