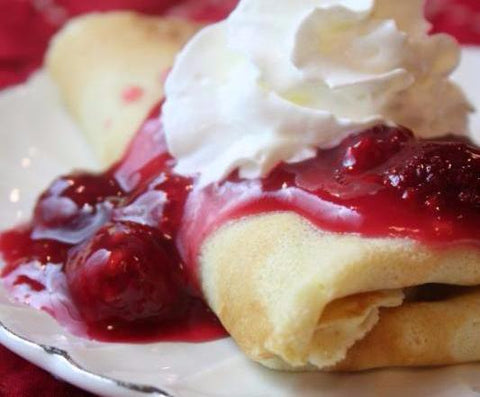 The Prepared Pantry
Classic Crepe Mix (24 oz.) See how to make crepes and blintzes
It's an easy way to make crepes and blintzes.
Just add milk and eggs. Serve with a filling, fruit, or as a main dish with meat and vegetables. Great for blintzes and torts. This is the crepe mix we use in our classes.
Add this to your cart and make restaurant-quality crepes in a jiffy.
Megan Moser
So far we have had the brownies, berry pancakes & a few different breads, all of them have been so easy & yummy!
No contest when compared to others
I've tried several commercial Crepe mixes and Prepared Pantry Classic is beyond measure superior in flavor.
Crepe Mix
I am so happy that I found your company. Everything I have purchased has exceeded my expectations. Plus your prices are excellent. We have been so happy with everything we have made. Plus you have items that you can't find just any where.
Review
This is such a special treat for breakfast with fruit filling or dinner with seafood filling.really elegant.