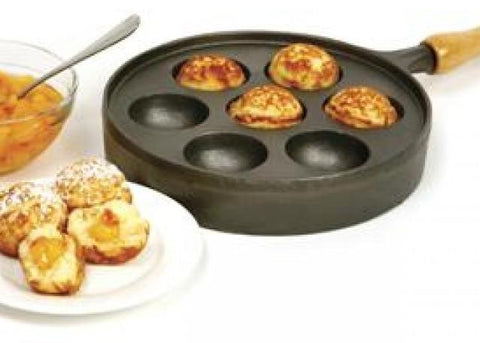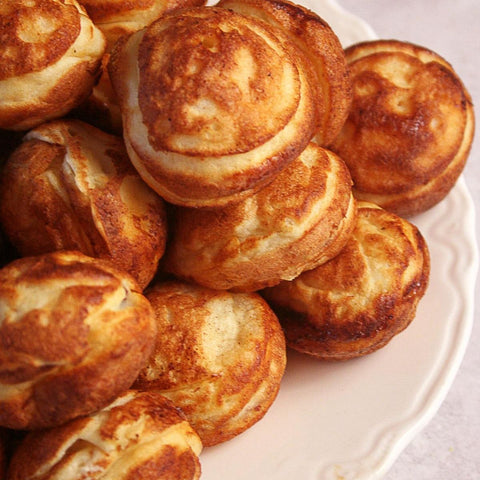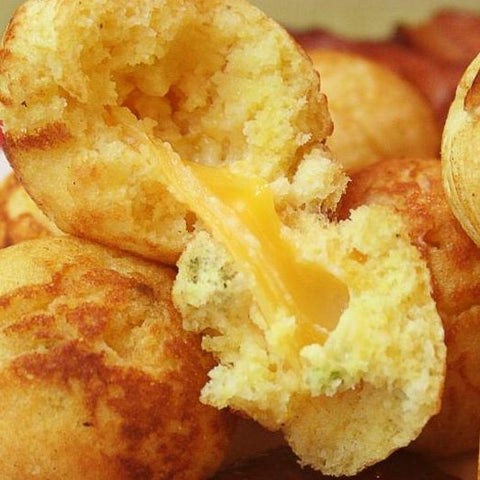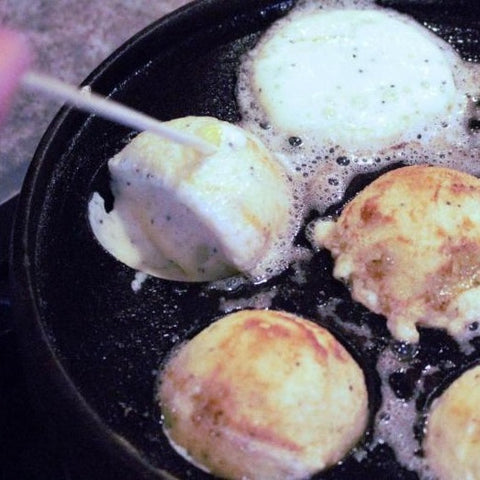 Norpro
Danish Aebleskiver (Ebleskiver) Pancake Puff Cast Iron Pan
Aebleskivers make any time a special time! They're so fun and so impressive!
Quick and easy to make--on the stovetop!
Perfect for holidays, birthdays, and other special occasions.
Since you don't need an oven, great for the patio and camping.
A very fun family activity!
Please note, this is a heavy, cast iron pan with an open bottom. It's great for cooking but may scratch your flat glass-topped range if you slide the pan.
4 Easy Steps to Fabulously Fun Aebleskiver!
Fill each cavity half full of batter.
Add a filling.
Add batter over the filling.
When done on the bottom, turn them over with a skewer or other prong so the top can cook.
Since these are so much fun to make and serve, get yourself a pan and delight your family and friends!
Rust
Not sure what I did wrong. I admit it was at least a year before I attempted to make these little goodies. So the pan had never been unwrapped and used. I rinsed it before using it but did not use soapwater and upon using it one time it has rust spots. Any ideas on what I did wrong and can do to fix??
Practice is good
I made some the day after I received the pan. Practice is needed, but they were very good!
Review
Absolutely wonderful, Just like my Great Grandmother's. The shipping and packing was outstanding. Nothing was broken. Thank you to all of your staff for all you do. The product is perfect if you know what your doing. This is for open fire or propane stoves. We use it camping and for special tradition times.
Review
Disappointed in this pan. Bottom of pan is open and will not work on electric or flat top ranges. Luckily we have a gas backup stove for power outages. Works ok on it. No info in the description about this.
Robert, I will put this information in the description. I have used this pan on glass-topped electric ranges. As with all cast iron pans on glass-topped ranges, pick up the pan; don't drag it across the surface or you may scratch the top. Check the manufacturer's instructions about use of cast iron cookware. After reading four or five sources, the cautions are: Don't slide the pan or you'll scratch the top, and don't drop the pan. -Dennis