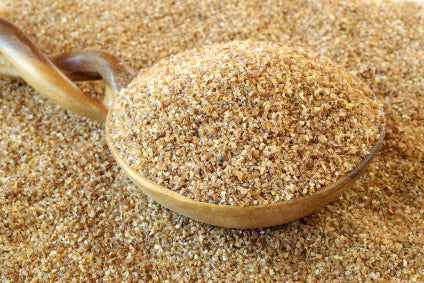 The Prepared Pantry
Western Cracked Wheat 2 lb
This makes terrific bread!
Add this to your favorite bread recipe. Simply substitute this cracked cereal for part of the flour. (We use one to 1/3 cup of cereal per loaf.) It is an excellent addition to your favorite muffin recipes.
Use this western cracked wheat in your breads or eat it as a breakfast cereal.
Love it
This is the cracked wheat of old times. I eat as a hot cereal in the morning and I love it.
Western Cracked Wheat
Very good customer service. Processed very quickly. Thank you
How to store cracked wheat?
I just received a bag of this wheat. Do you store it in the freezer? Pantry?
Childhood breakfast
We ate cracked wheat cereal for breakfast when I was a child and I have not been able to find it until now. It taste just like I remember from that time in my life. Great product. Thank you!
Great
It was wonderful in my wheat bread I made. Thank you.