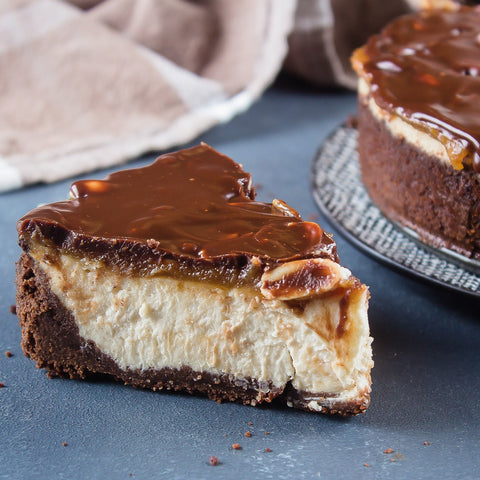 The Prepared Pantry
Belcolade Real Belgium Chocolate (Cocoa) 1 lb
A fine cocoa imported from Spain.
This is magnificent cocoa! Once you try it, you'll never go back!
It's as rich and intense as Ramstadt Breda Rich Dark Cocoa, but it is very distinctive, complex, and with mellow undertones. We don't use it all the time -- it's our "go-to" special occasion cocoa -- but when we use it, it's fantastic.
Two to three times the cocoa butter of most store brands, 22/24%. Cocoa butter gives richness and flavor and mellows the harshness found in cocoa beans.
Produced in Europe and imported into the US by a Spanish company for high-end restaurants and bakeries.
Compares to fine chocolate in your baking.
You can spend more, but you won't find better. There is a reason that the best pastry chefs, bakers, and candy makers in the world choose this cocoa. If the cost doesn't matter, try this cocoa. It's that good.
"No comparison makes a big difference."  Leslie Ballard
"Deep, rich, and fragrant . . . everyone raves."  Jeanne Konsisky
"Nothing else compares in richness and taste." Bruce W. Broecker
"Best cocoa ever--nothing else like it."  Jessica Merrifield
"I have bought six pounds so far . . . yummy!  Johanna Bachmann
"This stuff is amazing. I cannot live without it. Highly recommend this."  Sharon Meeuwsen
"astounded at the difference . . . so silky.  I just bought 16 pounds so I could share it with my friends and family." Jan
You and your friends deserve this. Try it.
Best Dutch cocoa!
I love this cocoa powder! I use it in everything from cakes, to brownies, to granola. It's definitely made a difference in my baking. I highly recommend!
High quality but not exceptional
When I opened the package I could smell the quality of the cocoa. It is high quality, but when I baked a simple chocolate zucchini muffin it didn't taste any different than the Hershey's special dark cocoa I normally use. This recipe specifically calls for Dutch processed cocoa so I was hoping to get a wow factor from the Belgium cocoa, but I didn't. Perhaps this cocoa powder is best for fancy desserts because it didn't elevate the taste of my simple muffins. I'll use it until it's gone but I won't be purchasing it again especially because I can get the same flavor with a cheaper powder.
A winner!
By far the best cocoa I've ever come across.
Outstanding flavor
When I first opened the package, I couldn't get over the difference just in color from the Hershey's I used to use. Then I tasted it. No comparison. I now only use the Belcolade. No comparison, and when I am making an Ina Garten recipe, it makes a big difference.