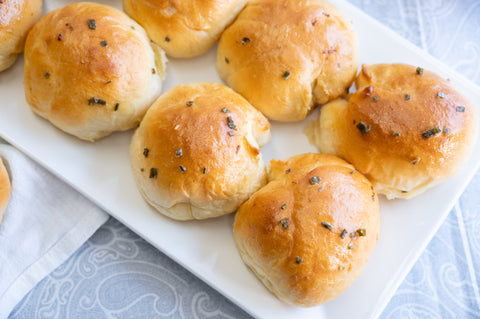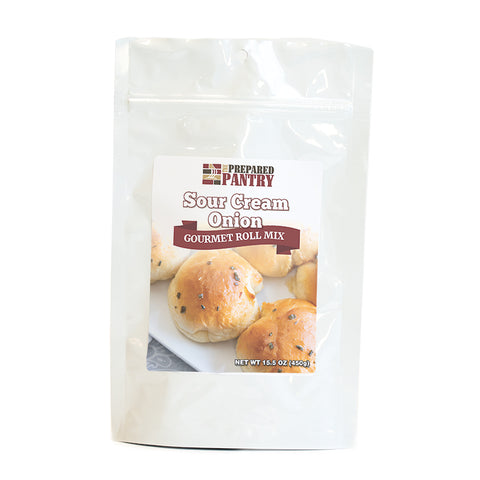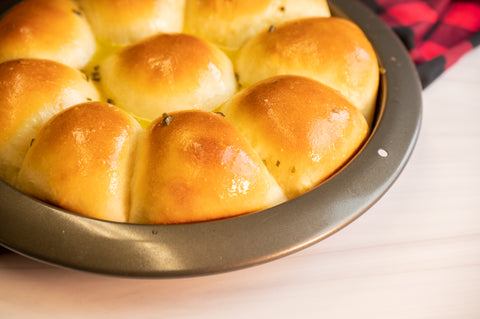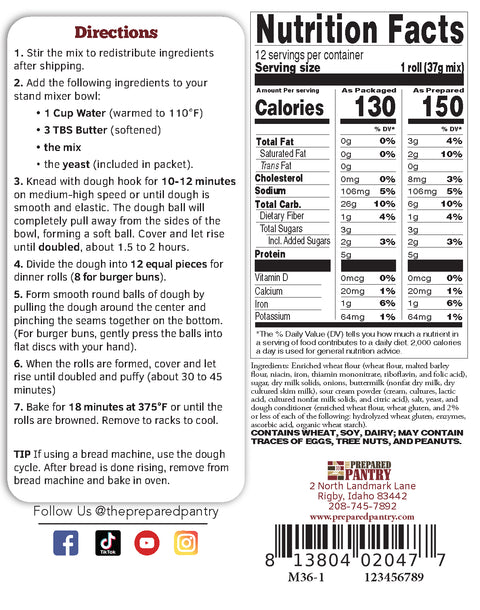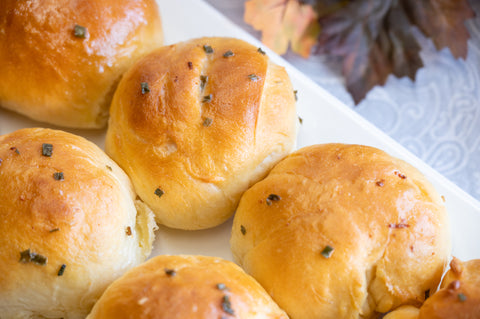 The Prepared Pantry
Sour Cream Onion Rolls (or Hamburger Buns) Gourmet Bread Machine Mix
Be sure to add three mixes to your cart to get the discount
Buy 2 Get 1 FREE (Limit 1)
These are the best hamburger buns!
This mix makes great dinner rolls or hamburger buns.
You'll love these soft, scrumptious rolls. Talk about versatility! They are perfect for dinner and make great hamburger buns.
Your family will love the combination of sour cream and sweet onions. They will make your dinners memorable and your barbecues extraordinary.
Impress your guests. These rolls are so soft and buttery that they melt in your mouth and are the perfect complement to your beef, potatoes, and gravy dinner. You will receive one mix in this package. You can use some of the mixes to make hamburger buns and others to make dinner rolls. Each mix is the equivalent of a large loaf of bread. Everything is included but the butter.
Sour cream and onion rolls
I tried to make these from scratch. They didn't taste nearly as good as Prepared Pantry's.
My New Favorite Hamburger Bun
I made these for the first time and they turned out really good we think. I did the dough in my bread machine and proofed in my smart oven on "ferment" which is 32 degrees C, for 30 minutes, Topped with Everything Bagel Seasoning. Sesame Seeds would be great too.
This mix makes the best hamburger bun. It's quick and easy and oh so tasty.
I haven't tried it yet, but it sounds good.
BEST
All your breads are #1 in my book...easy, quick and delicious