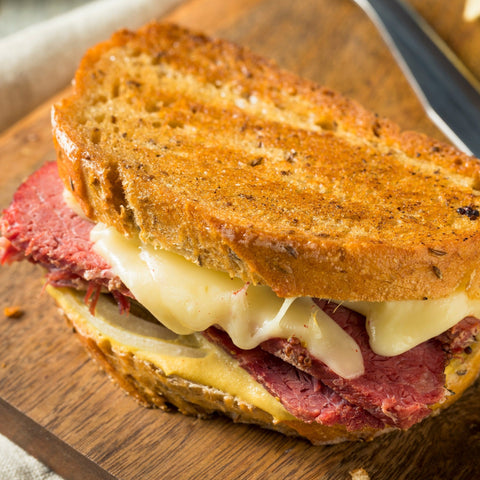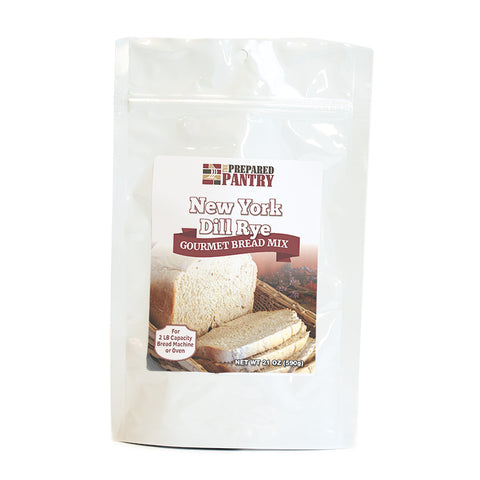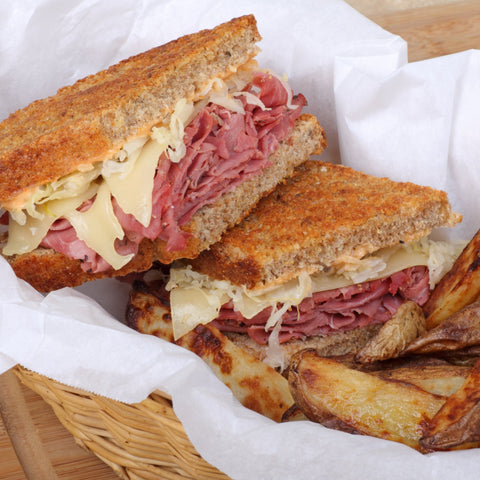 The Prepared Pantry
New York Dill Rye Gourmet Bread Mix
Make this with your bread machine, stand-type mixer, or by hand.
Frequently Asked Questions
Each mix makes a large loaf--nearly two pounds.
SAF yeast packet is enclosed. You provide only water.
Directions and tips for perfect bread are included. 
Makes beautiful loaves, nearly two pounds
The aroma is terrific! Transforms your kitchen into a bakery.
These are authentic loaves, better than any New York deli!. And you can do it in your own kitchen. Easy. Just add water.  
"
Better than the Deli! Baked this yesterday, and it was delicious. Made Rueben's with it today & they were better than the deli!!"  
It's a crusty, chewy rye bread with lots of rye flavor, a sourdough-like sharpness, and just enough dill. It makes great deli sandwiches. It even makes a chewy, crunchy toast.

"Oh, the smell of this bread. Rye bread already smells great when baking (or when you open the bread box), but this one takes that to new heights with the addition of dill. Great for sandwiches. If you want to think outside of deli meats, I have found this is delicious with a salmon spread (cream cheese based) or salmon salad (think tuna salad swapped with salmon). The dill is a great companion to salmon."  Suzanne Jackson


Now your kitchen just became your family's favorite deli.
Try this rye bread. Create your own deli at home.
I love all three of the mixes I ordered!
I love all three of the mixes I ordered, one being the New York Dill Rye Gourmet Bread Mix. I started ordering from The Prepared Pantry during the COVID lockdown, and I've never been disappointed.
Bread
I enjoy baking bread and giving it away as gifts. I give them to family and neighbors, that tell me how much they enjoyed the bread.
New York Dill Rye Gourmet Bread Mix
New York Dill Rye
I don't know what happened, but it didn't rise much. Turned out like a brick.Still tastes good though.