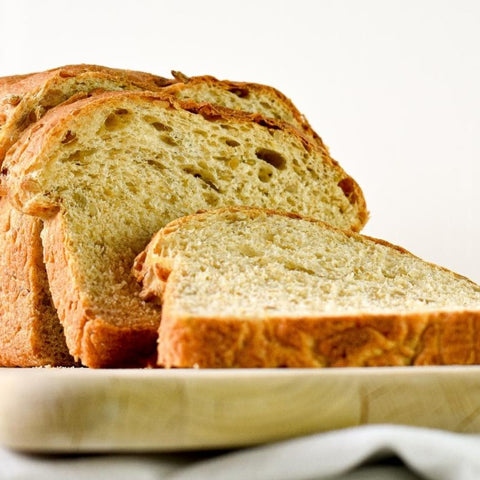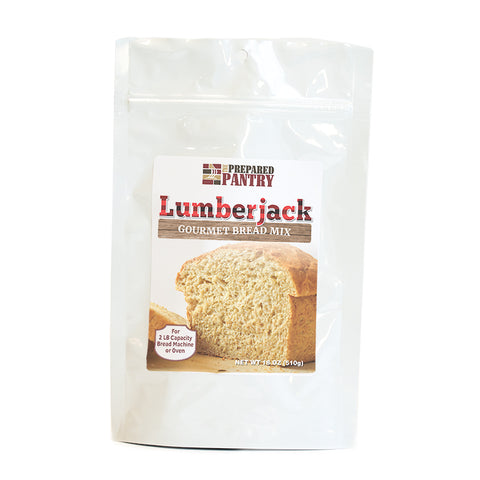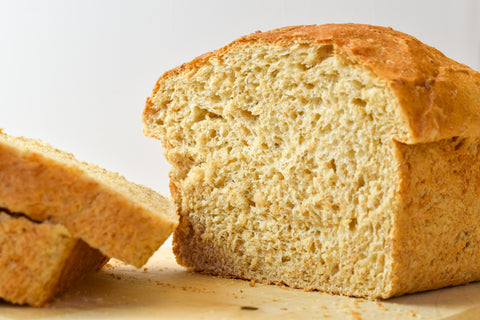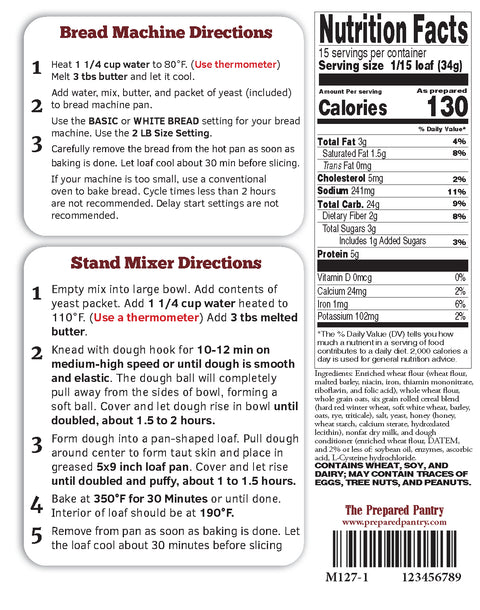 The Prepared Pantry
Lumberjack Bread Mix
Make this with your bread machine, stand-type mixer, or by hand.
Frequently Asked Questions
If you are looking for a good, whole-grain bread that's moist, this is it!
Nearly two pounds of whole grain bread
SAF yeast packet included!
Makes perfect bread in all popular 1 1/2 to 2-pound bread machines--or in the oven.
Perfect bread for toast and sandwiches
Directions and tips for perfect bread are included. You can make this bread in your bread machine, by hand, or with a stand-type mixer.
This is an exceptionally moist, multigrain bread made with milk and honey, rolled oats, and other whole grains with a scattering of sunflower seeds. It's a "kitchen sink" bread where everything turned out just right.
We used plenty of rolled oats. The oats get soft in baking and retain lots of moisture. Hence, the moist, soft texture of bread that is still whole grain.
Often, whole grain breads are a bit harsh. Not this one. We toned it down with the oats and added just enough bread flour from Montana. We added plenty of dairy.
Good milk nearly always makes bread better. It mellows it out and the lactose in the milk sweetens the bread.
Wonderful Whole Grain!
This is delicious; soft and tender but still sturdy. Makes excellent toast with just a touch of cinnamon honey to bring out all its best qualities. This will be come a regular in our kitchen.
Hearty
I really like the Lumberjack bread. It's very hearty.
Prepared Pantry Bread Mixes
We ordered a dozen mixes and are on our third one. All have been excellent. The prices are reasonable with quick shipping. Very pleased with our purchase.
This is my first purchase.
Everything has been delicious ! I will definitely order again .