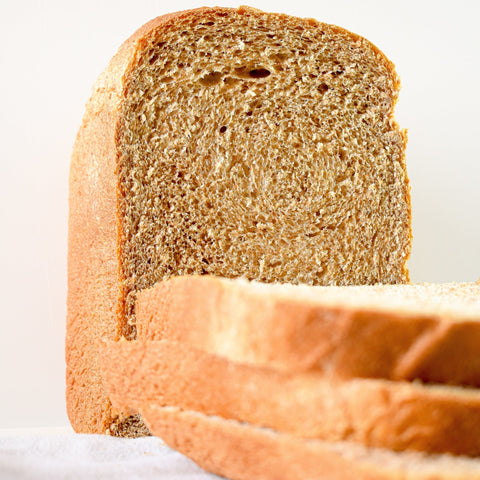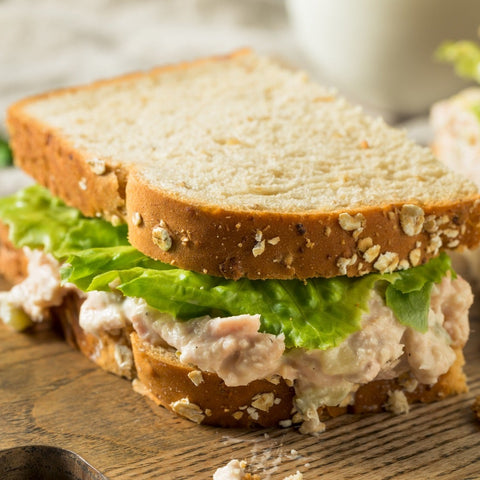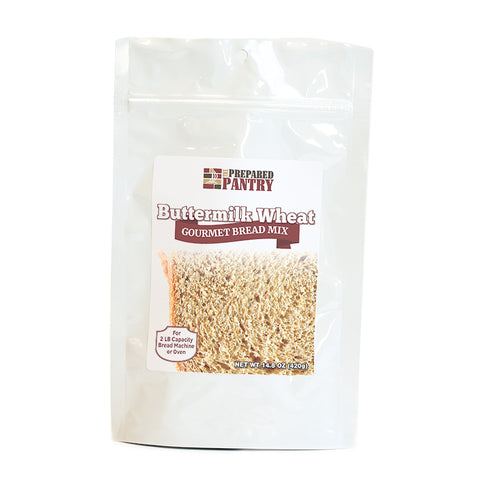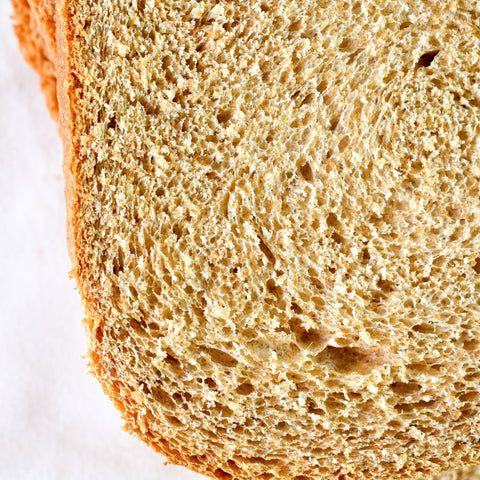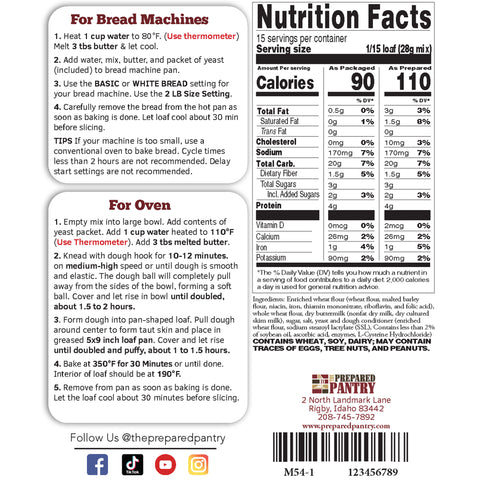 The Prepared Pantry
Improved! Buttermilk Wheat Bread Mix. Limit 3
Make this with your bread machine, stand-type mixer, or by hand.
Frequently Asked Questions
$3.49
$4.59
you save $1.10
Now lighter and fluffier than ever. The lightest, fluffiest, softest wheat bread on the planet.
More dairy. Loaded with buttermilk to sweeten the bread and give it the rich taste of buttermilk.
Even the kids love this bread.
This bread is spectacular! It is the tallest, lightest wheat bread we have. It's seven inches tall in a standard bread loaf pan. It fills up the space with a light, soft bread. 
And it tastes great.  Dairy always makes bread taste better, and this is loaded with sweet buttermilk. You get a little buttermilk tang, but dairy is always loaded with lactose, a sugar.  It tastes better. Even the kids will love it.
"This bread pleasantly surprised both myself and my husband. We are always leary of wheat bread mixes as we have had too many that were disappointing. This bread was FAR from disappointing!! We both loved the little bit of sweetness you can taste in the bread. By far the BEST wheat bread we have ever tasted. You will NOT be disappointed."  Lorinda


"One of the best. Delicious. Excellent texture. A touch of sweetness. Perfect for sandwiches."  Linda Richards

"Love this bread! I made this bread dough in my bread machine with the dough setting, then baked it in the oven. It turned out perfect with a texture that both children and adults loved! It's a hearty texture, but not too heavy. It makes perfect toast!  Katie F.
This bread is as soft and moist as homemade white bread. Make your family a light, fluffy bread with the goodness of stone-ground whole wheat flour and buttermilk.
Improved! Buttermilk Wheat Bread Mix
Just made it
Just made it today, it's cooling now.
Excellent!!!!!
LOVED the sour dough bread!!!!
Buttermilk Wheat
My husband never comments on bread until this one. He loves it!
Improved! Buttermilk Wheat Bread Mix