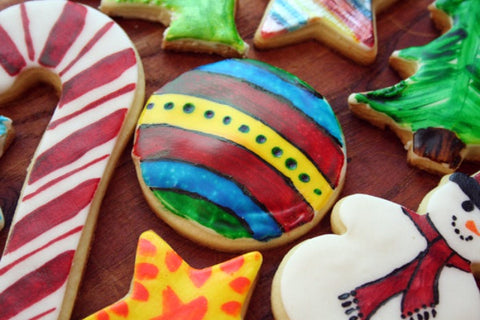 The Prepared Pantry
Vanilla Sugar Cookies - Frosting not Included
See how to paint cookies.
Perfect sugar cookies for holidays and events!
When I was a child, my mother made sugar cookies. We frosted them and sprinkled them with decorations in different colors. We looked forward to it every year, the bright cookies and that chance to be creative with different colors. It was a happy time.
This large-size mix makes 40 cookies depending on what size you choose to cut them
Classic vanilla cookies with a touch of sour cream
Premium vanilla, so they taste better
These are our popular vanilla sugar cookies without the frosting.
If you want better sugar cookies, try these.
Overstock items
I really like the vanilla sugar cookies. I was wondering why you are discontinuing the butter rum flavoring.