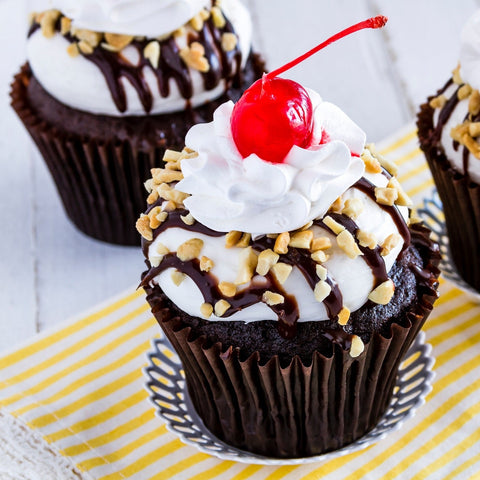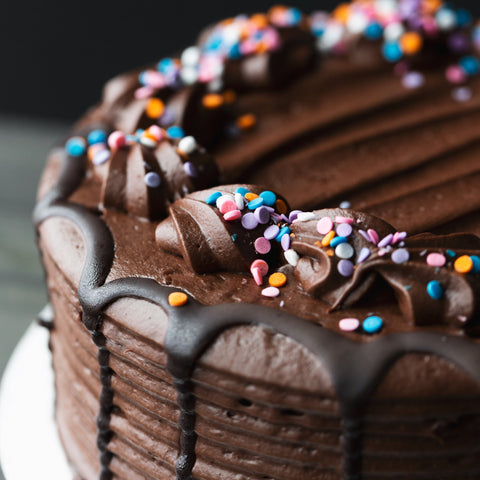 The Prepared Pantry
Ramstadt Breda Rich Dark Cocoa 8 oz.
An 8-ounce pack of approximately two cups.
Gourmet cocoa from Germany
A 22 to 24% cocoa butter content compared to 8 to 10% for the national brand, making this three times as good.
A full eight ounces in a resealable Mylar bag
 (This is the same Ramstadt Breda Rich Dark Cocoa as our original, just in a smaller bag.)
This is our original, bestselling cocoa. We use it in most of our mixes and sell it from the store.
Michele 
★★★★★
"I, like many others, were skeptical…how much of a difference could this cocoa powder really make? WOW, I'm a believer, and I will NEVER purchase cocoa from the grocery store ever again! (I even threw out National Brand X already….my family and friends deserve this INCREDIBLE chocolate!)"
Sharon Meeuwsen 
★★★★★
"This stuff is AMAZING…cannot live without it! Gives baked goods a big punch of chocolate, no comparison to the stuff in the can. If you like truly dark, dense chocolate flavor, replace your usual cocoa with this in all recipes…it's exceptional!"
Nothing will make such an amazing difference in your baking as this really good cocoa. Just read the reviews.
You will be astonished at the difference between this and store cocoa. This cocoa has up to three times the cocoa butter--22 to 24% cocoa butter compared to 8% to 10% for most grocery store cocoa. That makes a world of difference! No wonder this is so rich, dark, and chocolatey.

You'll bake your best cookies and cakes ever. People are throwing away their old cocoa and changing to this.
Switch to the good stuff. We guarantee that it will take your baking to another level. If you're not astonished, we'll give you your money back.
Don't miss out on something this good. Give it a try. We guarantee it will make a big difference.
How to Make Fabulous Hot Fudge Sauce with Cocoa
If you are using good cocoa—and yes, there is quite a difference in cocoas—this is excellent. It's easy.   Be sure to mix the cocoa and granulated sugar together before cooking to eliminate any lumps and make a smooth sauce.
Quality cocoa is critical to this recipe. We used Ramstadt Breda Rich Dark Cocoa with three times the cocoa butter of most store brands. 
We made this both with 2/3 cup and 3/4 cup cocoa.  Both work.  Of course, you get a little deeper flavor with 3/4 cup cocoa. As with other hot fudge sauces, this thickens as it cools.  You can reheat it in the microwave.  You can also thin your sauce with additional cream.
Ingredients
2/3 cup

 

Ramstadt Breda Rich Dark Cocoa or equal
1 cup granulated sugar
1/2 cup butter
1 cup heavy cream
1 teaspoon vanilla
Directions
Mix the cocoa and sugar together in a small bowl. Melt the butter in the microwave.
Add the cocoa and sugar mixture to a small saucepan. Add the melted butter and cream. Heat, stirring constantly with a wire whisk, until the ganache starts to bubble. Remove from the heat.
Let the ganache cool until it reaches the desired consistency. Thin with additional cream if necessary.
Get this cocoa. You'll have enough for this recipe twice, with plenty left for hot cocoa.
Cocoa
I use this for hot fudge and chocolate sauce. Excellent product
Best Cocoa ever!
This is only one of the great products I order from Prepared Pantry. The Cocoa makes everything I make with it so wonderfully rich!
Best Darn Cocoa ever!
Ramstadt Breda Dark Cocoa is the best cocoa powder I've ever tried...and I feel like I've tried many! I never use anything else if I can help it.
good cocoa
this is the best cocoa that i have used in my baked goods. It has a smooth velvety texture and great chocolate taste.