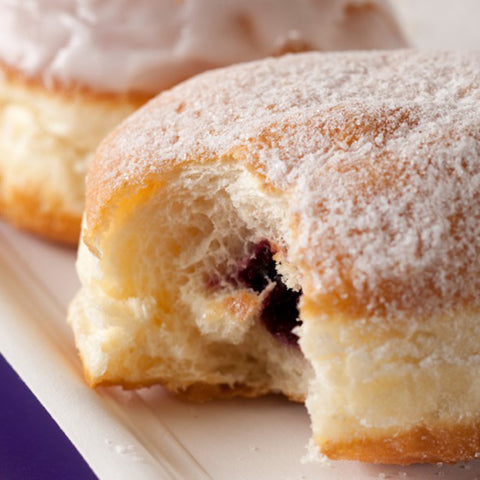 Dawn Foods
Professional Cherry Pastry and Dessert Filling
It tastes likea bakeshop because it came from a bakeshop!
Your family will love what you bake. You'll use this in more ways than you know. For example, it makes a great glaze for a ham or pork roast--without spending much money. How about thumbprint cookies?
Great professional pastry cream to fill pastries, donuts, and crepes
Wonderful filling for layered cakes
Use it as a dessert topping
Large 2 pound size fills many donuts or pastries
Made for Bakers
It may be what the pastry chefs use but it's economical. The unique packaging is made for bakers. Snip the corner and add a decorating tip for filling donuts or cupcakes or just squeeze a squiggle where needed. Roll up the end and store the remainder in the refrigerator.
These are made for professional bakers and are much better than those found in stores. Use this professional dessert filling for pastries, donuts, and crepes.
Ingredients: Cherries, High Fructose Corn Syrup, Water, Sugar, Corn Syrup, Food Starch-Modified, Citric Acid, Sodium Citrate, Salt, Sodium Benzoate and Potassium Sorbate (As Perservatives), Gellan Gum, Natural and Artificial flavor, Red 40, Blue 1. Contains no major food allergens.
Mmmmm…..so good!
I use the cherry filling in thumbprint cookies, top petite cherry cheesecakes, filling between layers of cake…the possibilities are endless. When I make cake layers, I make a whipped cream icing with almond extract. The flavor is a compliment to the cherry filling.
Dessert fillings
I have worked in aa professional bakery for over twenty years and have used the same pastry fillings. These are the best you can buy, but I wish you would carry the seedless black raspberry,it is the hardest to find