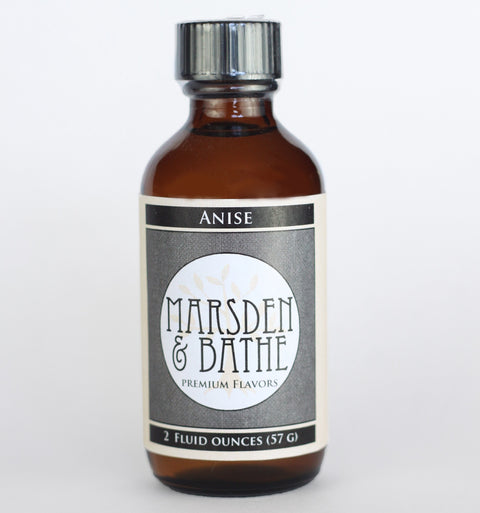 The Prepared Pantry
Marsden & Bathe Anise (Black Licorice) Flavor 2 oz
See how to make Midnight Madness Black Licorice Popcorn.
This is your black licorice flavor.
Add it to your baked goods for a break from the ordinary.
Licorice flavor comes from anise seed and is often used to flavor Scandinavian pastries. We use this flavor most often in a candied popcorn recipe. It's a seasonal favorite.
Commercial strength natural and artificial flavor--more concentrated and therefore more economical than "store" flavors.
Produced by a US company with over 100 years of experience in flavors.
Comes in a dark glass bottle to protect the delicate flavors from light.
Marsden and Bathe flavors are generally used in bakeries and fine restaurants by pastry chefs and are not generally available to consumers. See if they are not better than grocery store flavors.