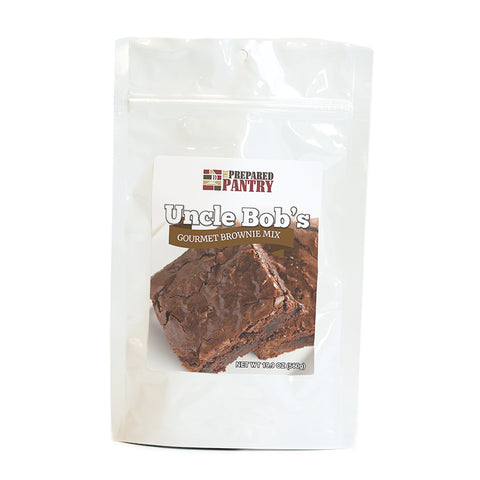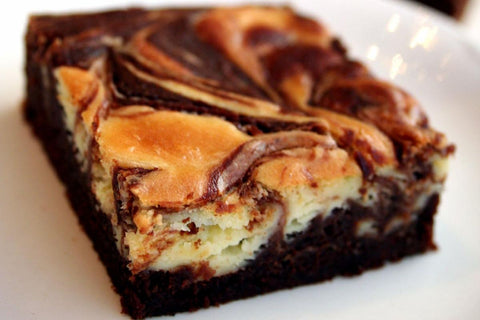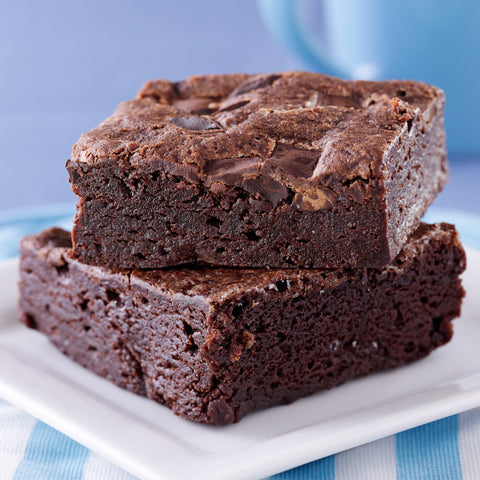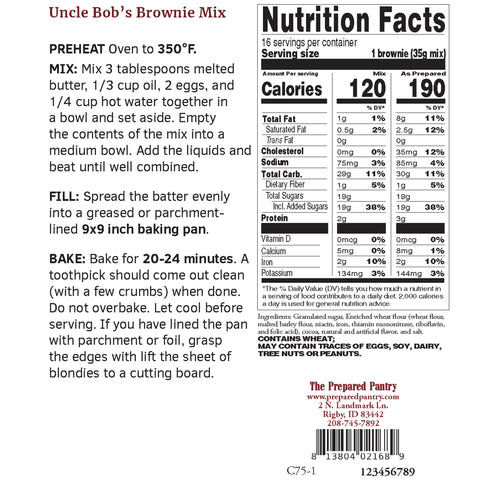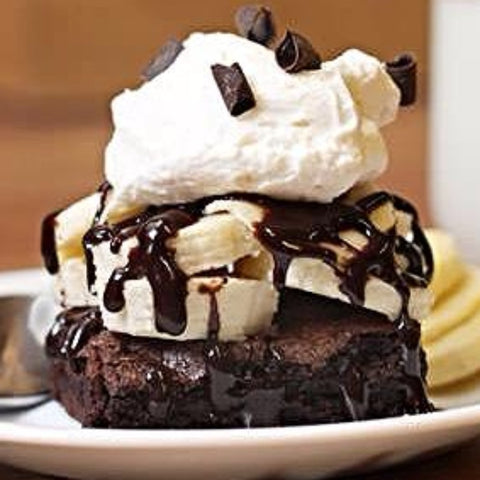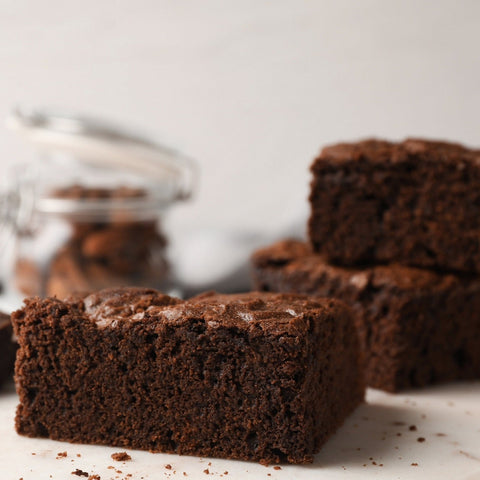 The Prepared Pantry
Uncle Bob's Extra Fudgy Brownie Mix
Look what you can make with a brownie mix.
See the recipe for cheesecake brownies below.
Brownies mixes overloaded with really good Ramstadt Breda premium cocoa
Fancy, gourmet brownies, much better than store-bought brownie mixes
A 9x9-inch pan makes thick, chewy brownies 
Would you believe these are 100 times better? These are serious gourmet brownies.
What makes them better? It's always the ingredients. These are made with a ton of cocoa, really good Ramstadt Breda cocoa. A grocery store can't afford to sell gourmet brownie mixes. The ingredients are too expensive. 
See what a difference better ingredients make.
"They . .  were a hundred times better . . . ." 

 

Linda W




"Amazing!! These brownies are so amazing they put store-bought to shame. I would recommend 100%."   
"Yummy! These brownies are excellent! Bye, bye grocery store brownie mixes....."  

 




"Hands down, absolutely deliciously fudgy! The hunt is over, . . .."  

 




"Your brownies brownies are still the best. Do you realize how good they are, fudgy and gooey? I always keep them on hand. I only eat a couple, and then I give the rest away.  If I don't, then I eat them all."  Paula
There's no comparison. Really great cocoa makes that much difference. Give them a try, and if they are not that much better, we'll give you your money back.
How to Make Cheesecake Brownies
Cheesecake Brownies is a scrumptious marriage of a simple cheesecake filling and a fancy brownie mix. Because you are starting with a mix and the cheesecake filling takes only minutes, you can have a cheesecake brownie dessert for your family even on your busiest days.
Stock up on these fancy brownie mixes, and you can make cheesecake brownies for your family often.
1 Uncle Bob's Brownie Mix or other gourmet brownie mix
2 8-ounce packages of cream cheese
1/2 cup granulated sugar
1 teaspoon vanilla extract
4 large egg yolks
Preheat the oven to 325 degrees. Lightly grease a 9 x 13-inch baking pan. Dust with flour or line with parchment paper.
Mix the brownie batter according to mix instructions. Set aside.

For the cream cheese filling, beat the cream cheese until fluffy. Add the sugar and vanilla and beat in. Add the egg yolks and beat until smooth. Set aside.

Pour half of the chocolate batter into the prepared pan. Spoon half of the cream cheese filling onto the batter in pools. Pour the rest of the chocolate batter over the cream cheese pools. Spread smooth. Spoon the remaining cream cheese filling in pools over the top of the brownie batter.

Hold a table knife or spatula vertically and cut through the batters just until the two batters are swirled together. Do not over mix.

Bake for 35 to 40 minutes or until the brownies test done by sticking a toothpick or knife into the center of the pan. The brownies will be done when moist crumbs cling to the toothpick or knife. Let the brownies cool completely before removing them from the pan.
Since your cheesecake brownies are made with eggs, refrigerate any leftover brownies.
Feedback
I bought those as a Christmas present for my daughter. I am sure they will be good. Merry Christmas.
Best choice I made to order from Prepared Pantry
I am so pleased with my order. I purchased bread mixes for my bread machine. The breads were amazing! And we made the Uncle Bob's Brownie mix and the brownies were delicious. Chewy, moist and gooey! Highly recommend Prepared Pantry!
Best Brownies
Just try this mix. It's really GOOD!!
Uncle Bob's Extra Fudgy Brownie Mix
Out of this world, especially if you add some jammy bits too it