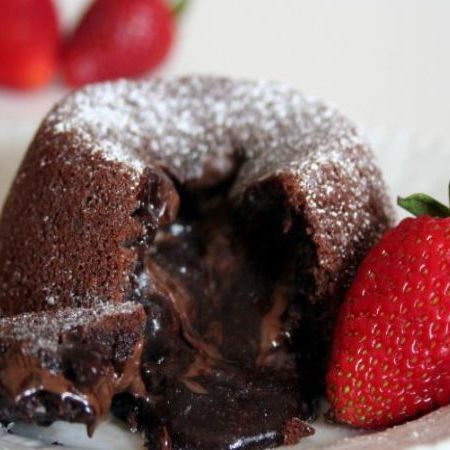 The Prepared Pantry
Ramstadt Breda Rich Dark Cocoa 16 oz
A full pound of fine imported cocoa
Gourmet cocoa from Germany
A 22 to 24% cocoa butter content compared to 8 to 10% for the national brand, making this nearly three times as good.
A full pound in a resealable Mylar bag
This is our original, bestselling cocoa. We use it in most of our mixes and sell it from the store.
Really good cocoa always has a high cocoa butter content or it just isn't that good.
"Everything always tastes so much better." Pamela Belanger
"The best cocoa I have ever used." Elizabeth Houghton
"Makes everything more chocolatey." Wendee Benson
"It's always awesome." Patricia Tate
"We order lots to keep on hand." Peggy Stallings
"It is so good that lesser quality just doesn't taste right." Bruce W. Boedecker
"I am a German chocolate junkie. This gives a very authentic European flavor." Joe D.
"Gorgeous, rich cocoa elevates all chocolate desserts." Sandi Edelson
"It's the only cocoa I use . . . worth every penny." Jennifer Mattes
"Words cannot express how much I LOVE this cocoa." Michele Barnes
"I am very impressed with its richness and color but mostly its taste. It's fantastic." Nisa
"Yeah, it makes a difference. Thanks for introducing us to this." Bonnie
"I haven't tasted one better. I will never buy anything else." Eva
You will be astonished at the difference between this and store cocoa. This cocoa has up to three times the cocoa butter--22 to 24% cocoa butter compared to 8% to 10% for most grocery store cocoa. That makes a world of difference! No wonder this is so rich, dark, and chocolatey.

You'll bake your best cookies and cakes ever. People are throwing away their old cocoa and changing to this.
Switch to the good stuff. We guarantee that it will take your baking to another level. If you're not astonished, we'll give you your money back.


Don't miss out on something this good. Give it a try. We guarantee it will make a big difference.
The Best Cocoa
As many reviewers have stated - I too have been using this cocoa for years. It's one of the best I've ever used and easily elevates any recipe calling for chocolate. If you haven't made it your 'go-to' cocoa - what are you waiting for-??
Best cocoa ever!
Ramstadt Breda rich dark cocoa is Wonderful…..It's the only one that I use because it is a high quality cocoa and it's delicious in cakes, cookies or whatever you use it for! Try it…you'll love it too!
Thank you!
Recently, my husband stopped by not knowing that you had to pre-order before you picked up but you still served us….. thanks so much! Greatly appreciated because we are from Oregon!
Rich, dark cocoa flavor
I have been buying this cocoa from your store for many years. I love it. It is rich in color and flavor. Everything always tastes so much better.
deelicious!
The best cocoa I have ever used. Wonderful deep chocolate flavor.