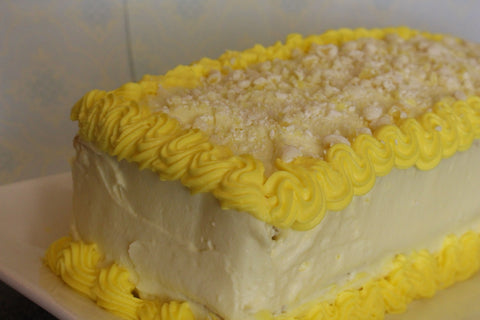 The Prepared Pantry
Vanilla Cream Cake Mix
This is the best cake mix! It was designed primarily for cupcakes but it's an all-around mix. It's denser, moister, and has more body than the store mixes--about half way between a store mix and a pound cake. We're amazed at how often we reach for it in the test kitchen.
This is a scrumptious cake. It is not as dense as a pound cake but not as light as a boxed cake mix. With it, you will make your best cakes ever (eggs and oil not included).
This is your basic white cake taken to a new level. If you don't love this mix, we'll give you your money back.
Make 20 to 24 cupcakes.
Make a 9 x 13-inch sheet cake or a 9 x 9-inch extra deep cake.
Make a standard-sized bundt cake.
Make an 8 or 9-inch layer cake.
Excellent
This is one of our favorite cake mixes from Prepared Pantry. Always moist and smooth. Exquisite.
Vanilla Cream Cake
I made cake on Sunday and it was delicious. Thank you