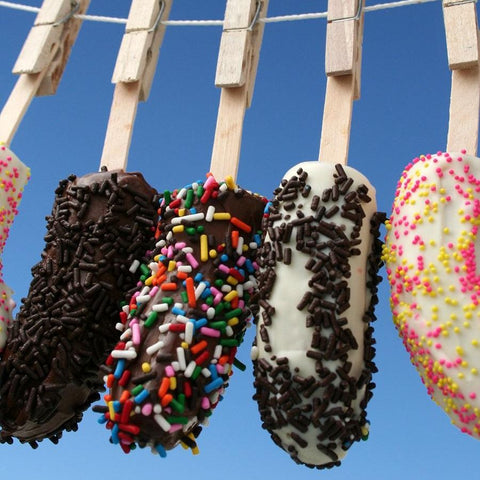 Norpro
Wooden Treat Sticks
Make lots of treats! Get extra sticks.
Then you can make:
Chocolate covered bananas on a stick
Chocolate covered brownies on a stick
Cookies on a stick
Brownie pops
Frozen treats
These wooden sticks have many uses. They can be used to make treats or for arts and crafts. Make wonderful popsicles or hard candy treats with these inexpensive wooden sticks!
One hundred extra sticks for under a nickel a stick!