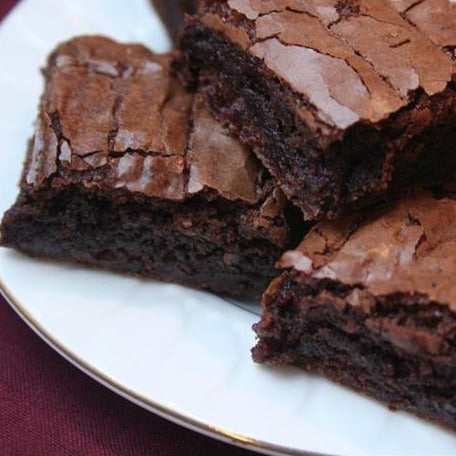 The Prepared Pantry
Closeout! Triple Chocolate Chip Brownies
$9.99
$10.99
you save $1.00
These are serious chocolate chip brownies!  
Economical: no oil or eggs required and they make a 9 x 13 pan full of thick brownies.

Extra-large mix:  Each mix weighs 2 pounds--about twice the size of many store mixes.

This mix contains more than just cocoa--it's loaded with 3 different chocolate chips.

 

Dense, fudgy, chewy brownies.

With only water to add and two minutes of mixing with a stand-type mixer, these are quick and easy to make, a great brownie to make on a busy day.