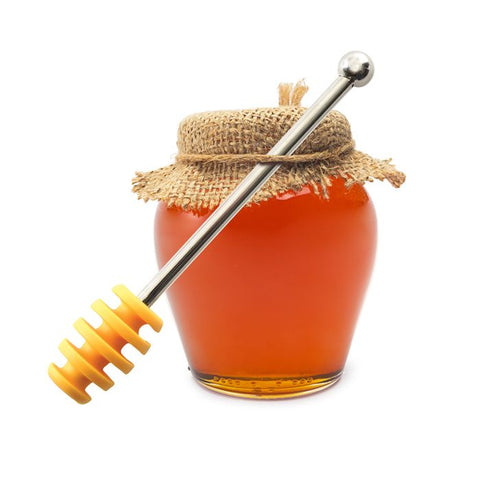 Norpro
Silicone Honey Dipper
Is a honey dipper better than a spoon?
Yes! With a honey dripper, you drizzle honey onto your toast or into your tea without a glob sliding off. And you don't drip honey on the table.
To keep the honey from dripping, hold it horizontally and rotate it with your fingers. When you get it over your toast or tea, tip it to vertical and the honey will slide off your dipper in a steady stream.
Civilized. Classy. It's six inches long with a stainless steel handle.
Less mess
The right amount of honey
Less clean-up
Less waste
You deserve a honey dipper.  If you don't find it handy, we'll give you a refund.
Very nice.
We like the honey dipper very much.