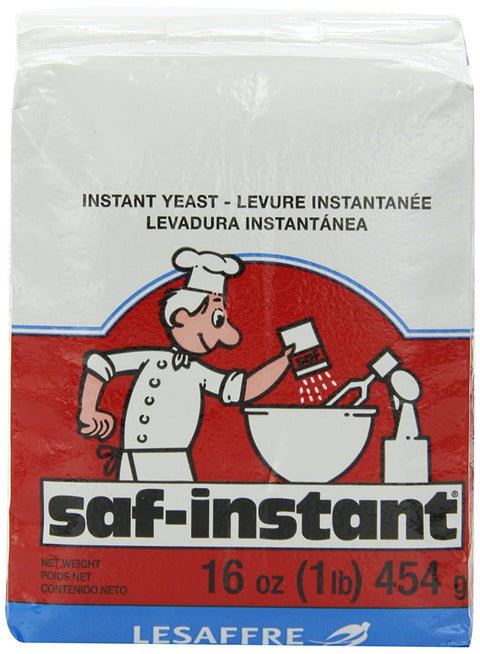 The Prepared Pantry
SAF Perfect Rise Instant Yeast 1lb
Use the best yeast that you can find.
SAF is considered the very best yeast for bread. You'll save a ton of money by buying by the pound. Each package will make about 120 loaves.
Once opened, divide your yeast into four zipper-type plastic bags and store in the freezer for up to one year. (The one you are using can be stored in the refrigerator.)
SAF Perfect Rise Instant Yeast 1lb
Review
excellent products. I have been ordering from Dennis Weaver for almost years and you can count excellent products, great service and excellent customer service. For all of my baking needs I will continue to count on Dennis Weaver and the prepared pantry!! I know I will get the best of the best!!!
Review
Quality yeast, packaged well.