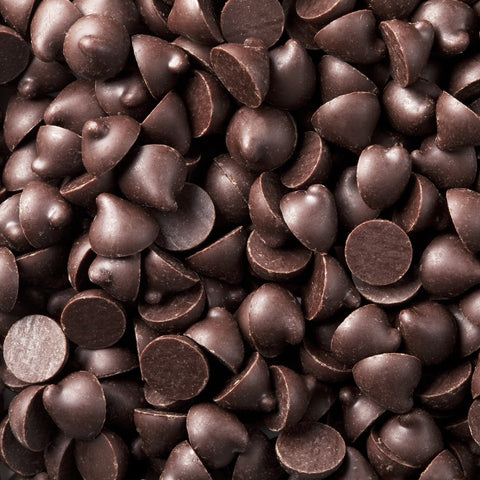 The Prepared Pantry
Dark Chocolate Chips (Semisweet Chocolate) 11 oz
You'll love these great imported chocolate chips!
Product may melt due to weather conditions during shipping. The Prepared Pantry is not liable for melted chips.
This is a European-type chocolate. Both the milk and dark chocolate chips are richer and darker than what you generally find in stores.
Don't miss these really scrumptious chips. These attractive chips with curly tips are made with smooth, intense, pure chocolate.
They are made by a candy company--and taste like it.
Your family will love these chips and the cookies, cakes, and cupcakes that you bake with them.
Resealable, zipper-type closure to protect that pure chocolate.
Ingredients: Sugar, chocolate liquor, cocoa butter, soy lecithin. This product contains soy andmay contain trace amounts of wheat, dairy, eggs, peanuts, or tree nuts.
Review
Just like everything else from The Prepared Pantry, these chips are high quality and delicious. More expensive than the chips you buy in the grocery store, but worth it.