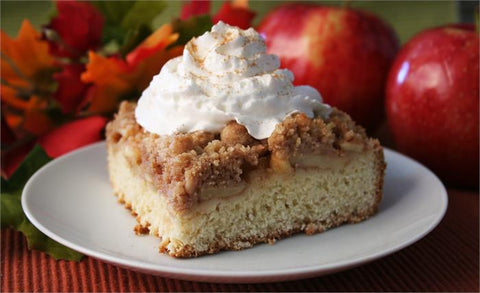 The Prepared Pantry
Professional Streusel Topping Mix
Now you can make great streusel-topped pies, muffins, coffeecakes, Streuselkuchen, and other pastries with toppings just like the better bakeries. And it's easy. All you do is add butter and mix until crumbs form.
Make professional-grade streusel toppings for pennies a serving.
This mix is based on the recipe taught in culinary schools and that used by many pastry chefs. Just add butter. It can bemixed with the paddle attachment of your stand-type mixer. No pastry knife is required. Use it as you need it. Each bag will make toppings for six pies. Scoop out just what you need or mix some to store in the refrigerator. The shelf life before mixing is 2 years and with butter added, your streusel will keep covered in the refrigerator for 30 days.
Ingredients: Enriched flour, sugar, flavor, cinnamon, and salt.