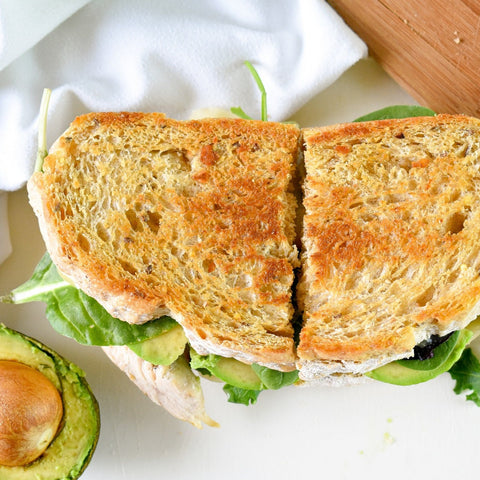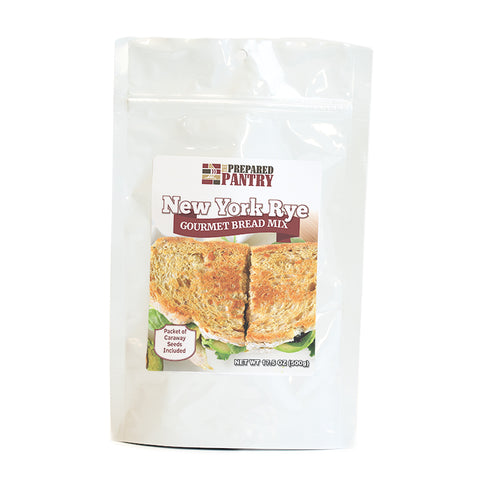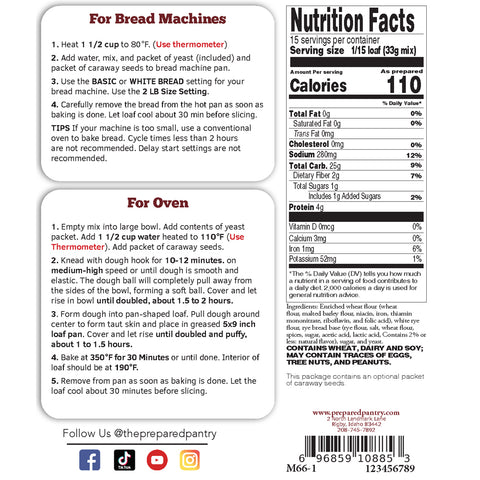 The Prepared Pantry
New York Rye Gourmet Bread Mix
Make this with your bread machine, stand-type mixer, or by hand.
Frequently Asked Questions
Oh my, this is great bread!
This is a traditional New York rye bread: chewy, crusty, and flavorful.
It is a medium light-colored bread and has the distinctive taste of rye with or without the optional caraway seeds. This is an exceptional bread mix.
Make a great New York-style rye bread in your own kitchen!
This package contains one mix. Each mix makes a large loaf.
SAF yeast packet is enclosed. You provide only water.
Directions and tips for perfect bread are included. You can make this bread in your bread machine, by hand, or with a stand-type mixer.
Rye bread with
Makes an excellent bread, terrific toasted
Excellent as always
Excellent as always! So easy to make!
Dill rye bread
LOVE IT!!! Wish it went on sale more often
Good rye bread
This is the perfect fry for sandwiches. Good for toast and hot dog buns. My dad loves hot dogs on rye.