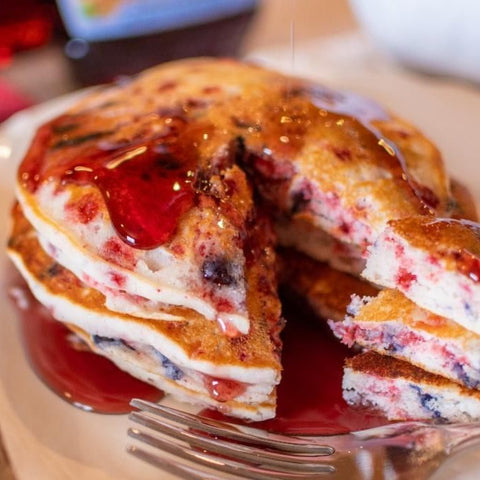 The Prepared Pantry
Mountain Berry Pancake Mix (24 oz.)
Just how good are these pancakes?
These are special pancakes with a mixture of raspberry and blueberry bits and flavors. Their tart mountain berry flavors in a light, airy pancake are to die for.
Delishes
My family loved these pancakes and hope I get more.
a grandchild pleaser
I made waffles with this mix and my grandchildren devoured them with a bit of whipped cream and fresh berries on top.
Super pancakes
These pancakes are delicious and the berries are in every bite. I can't believe how easy they are to make. The best mix I have used.
Yum amazing pancakes
It was so full of flavor a must have