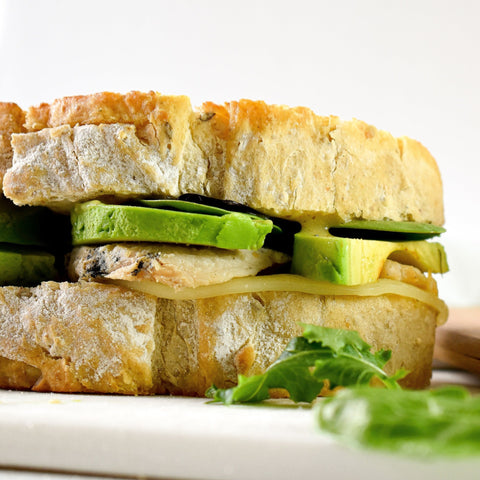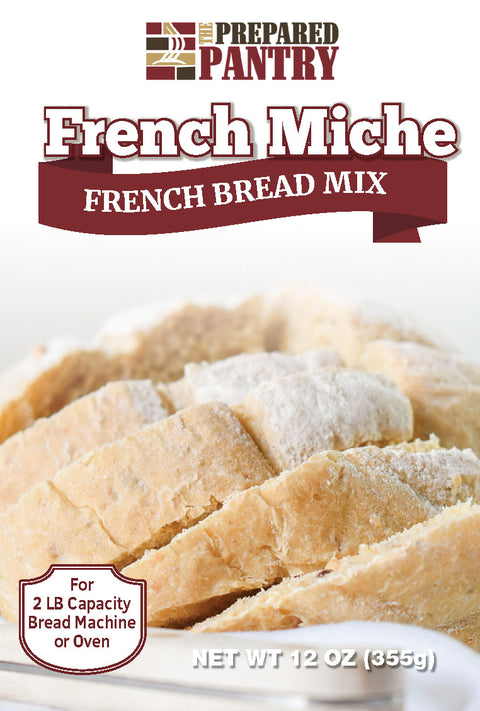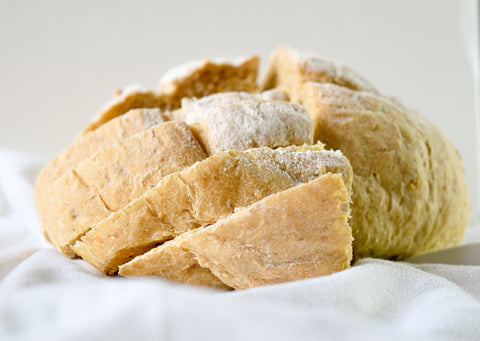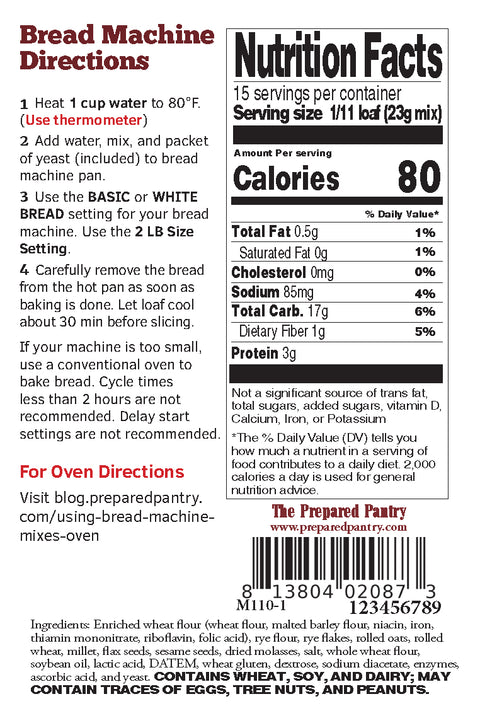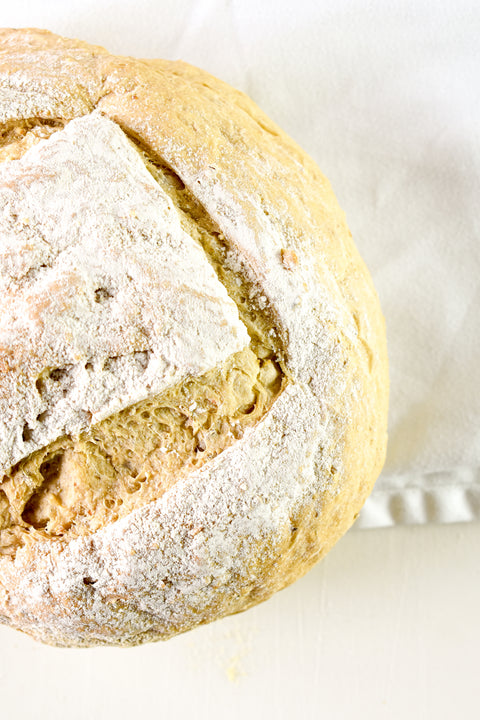 The Prepared Pantry
French Miche Bread Mix
Make this with your bread machine, stand-type mixer, or by hand.
Frequently Asked Questions
This is authentic French bread but with a country twist
It's light and airy like a French bread with a center that's soft and moist. But the crust is crackly and chewy, just like you would expect from a village baker.
When you pick it up, it's much lighter than you expect. It's the open crumb honeycombed through the bread.
Instead of being pure white like ordinary French bread, it's got a little color in it. Some of the flour is milled from whole grains. That whole grain flour gives the bread a touch of country peasant flavor and a smooth, buttery color.
Makes a large loaf
This package contains one hearth bread mix--approximately two pounds.
SAF yeast packet is enclosed. You provide only water.
Directions and tips for perfect bread are included.
It can be made in a bread machine or in your oven.
Crusty yet delicate!
One of our favorites' and we also make to give to a goddaughter. Crusty outside, soft inside with wonderful flavor. Perfection.
Breads
I enjoy having fresh baked breads. I like all the different varieties that I am able to purchase.
Easy fun and taste great
I love thé taste I just like home made