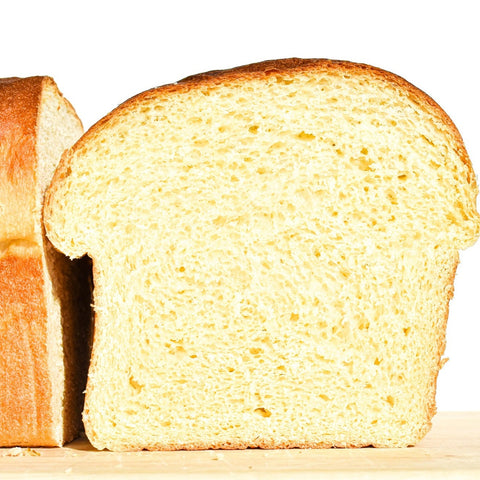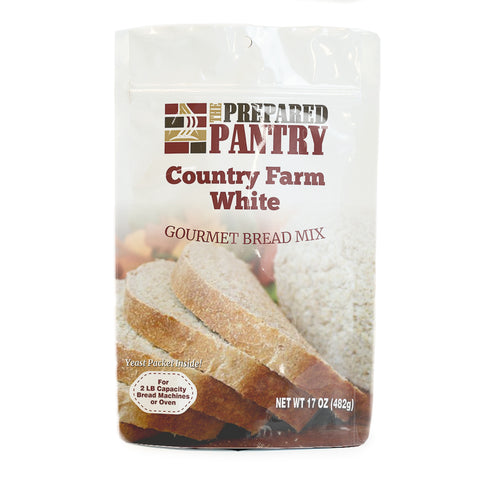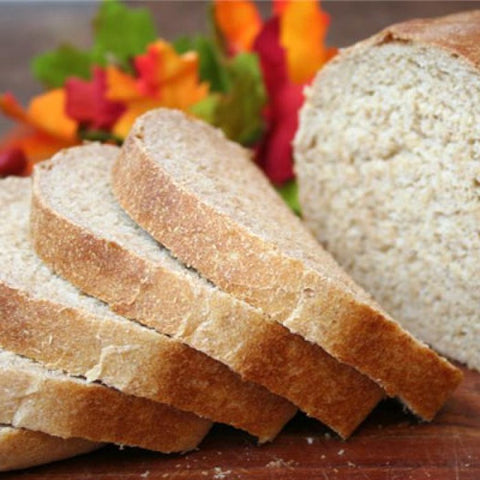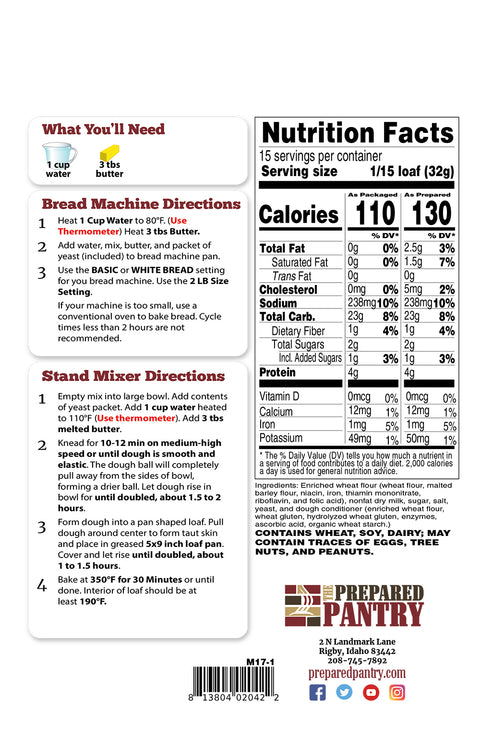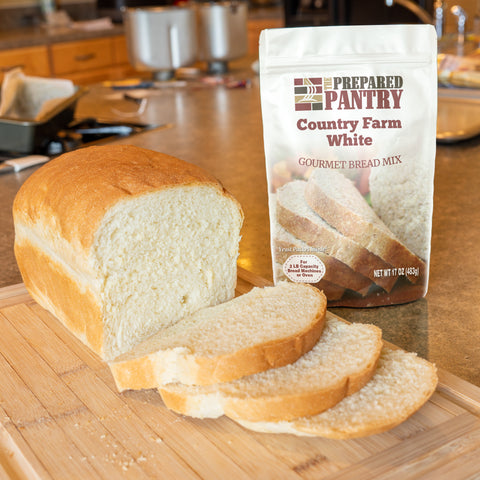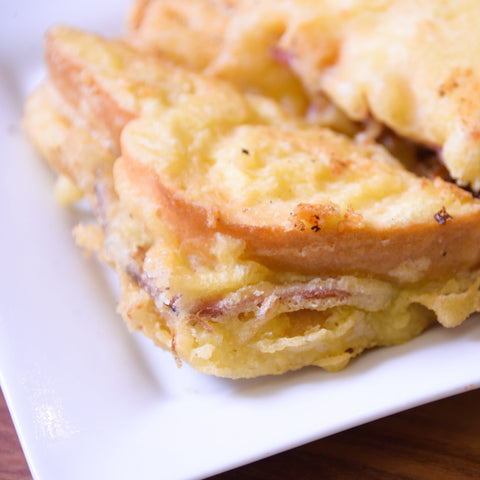 The Prepared Pantry
Country Farm White Bread Mix. Limit 4
Make this with your bread machine, stand-type mixer, or by hand.
Frequently Asked Questions
$2.99
$4.49
you save $1.50
Makes a 1 1/2 pound sized loaf
SAF gourmet yeast packet inside.
Directions and tips for perfect bread are included. 
This is like store bread--only better. But then, homemade bread is always better. It's light and soft and fluffy. It's as good as homemade bread gets, and yet it holds together, so it's great for sandwiches.
"Wonder-ful Country Farm White Bread! I ordered this mix to replace store bought white bread. It turned out so nice & tasty! The aroma of baking bread will fill your kitchen…mmm. It was so good that I've since ordered six more! Love it!"  

 




"Quick and easy….so much better than store bought bread."  Barry Dowell 
But what's the secret? What makes it so good?
It just tastes better. Dairy always makes bread taste better. Each loaf has the equivalent of 3/4's cup of fresh milk. Because of the butter and milk, it is richer than most white breads. So it's moist, soft, and tastes better--just like the bread your grandmother used to make.
"Best bread on the planet! I've been buying this for what has to be close to ten years... Easy and phenomenal. I would give it ten stars if I could." 

Suzanne

 




"Always light and tender. I love this mix enough that I order it all the time. . . .  Try it."  

Ward Starring

"Easy and great-tasting bread, love it! I grew up eating my Mom's homemade bread and especially loved it right out of the oven, hot and steamy with fresh butter......OH YUMMM! Well, this bread comes so close it brings back all kinds of great memories. I have repeatedly purchased bread from The Prepared Pantry and will continue to do so. The bread is easy to make and tastes great. Great product, what else can you ask for?"   

This is way better than store bread. If your family is into soft white bread, this is your bread. Give it a try. We guarantee your family will love it.
Country white bread mix
I like the ease of bread mixes, but this mix has instructions that are absurd. First, having to have a certain water temperature is both time consuming and futile. Since I sometimes use a delay time, the water temp will change anyway. The bread is OK, but needs to be made more user friendly.
bread mixes
The bread mixes for my bread machine are perfect! Every one I have purchased has baked well and been delicious. Country White, Italian, New York Deli Rye. I freeze half the loaf after I slice it and take pieces out of the freezer as needed. Works perfectly
good bread and easy to make
Good Bread
Order arrived quickly…bread mix works great in my machine…Love having fresh bread daily!