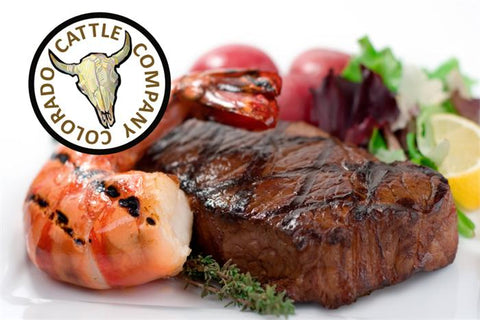 The Prepared Pantry
Colorado Cattle Company Original Steak & Barbecue Seasoning 6 oz
This is the original Colorado Cattle Company seasoning for steaks, burgers, and chicken!
This is one of my favorite seasonings for barbecue and patio cooking--a very robust mixture of peppers, garlic, and other spices. With this you can cook great burgers and steaks for your family and friends.
Comes in an attractive shaker bottle. Approximately one cup--6 ounces, enough for a ton of burgers.
Add this to your cart. Make great burgers with better seasoning.
Ingredients: Sea salt, spices, garlic, red pepper, contains 2% or less of oleoresin paprika, natural flavors and canola oil.
Great seasoning
I have tried lots of steak seasonings but this one is special. Great spices, not too salty and I didn't end up with pepper in my teeth
Review
WOW! I had no idea I could take my steaks to this level! You don't have to be a master at the grill to create amazing steaks and burgers. Even my picky kids loved it. You can't go wrong with this seasoning. Can't wait to try it on burgers, fish, pork chops, and chicken!