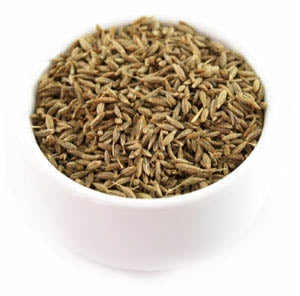 The Prepared Pantry
Bulk Caraway Seeds 7.2 oz
Get great caraway seed for less!
The caraway seed is what gives rye bread its signature taste. We use about 1/2 tablespoon per loaf. You can also experiment with them in casseroles, dressings, and more. You'll have a nice supply here.
We buy from only the best sources with the finest products. We buy them for our mixes which gives us great buying power and then we cut out the middleman and package them ourselves to save you money.
You save even more when you buy larger, bulk-sized packages.
Shelf Life: Our resealable bags provide several layers of protection, adding to the shelf life of your product. Shelf life on this spice is about 2 years, after that the seeds will lose their potency.
Ingredients: Caraway Seeds. This product is packaged with equipment that is used in the production of baking mixes and may contain traces of soy, dairy, wheat, tree nuts, peanuts, or eggs.
Bulk Caraway Seeds 7.2 oz