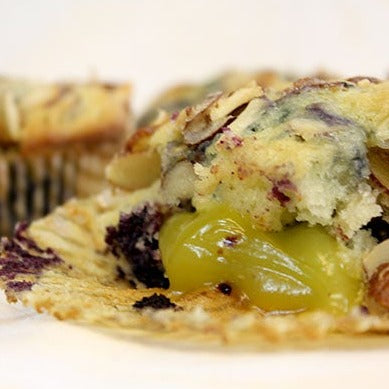 The Prepared Pantry
Blueberry Almond Crunch Muffin Mix with Lemon Filling
Bestest Muffins Yet
These muffins are the greatest! I thought they might be a tad too rich, but they are light and the lemon added to the blueberry is really a treat. My family doesn't care for the nuts, so I put a light glaze on top instead and they gobbled them up! Thanx for the decadent treat.
Very good. Needed to cook a little longer than package stated
Gooey good delight
First time trying this packaged goodie. Not sure I did everything just right. Regardless, they are a taste treat!
Review
Great products. Excellent flavors and very easy to use.