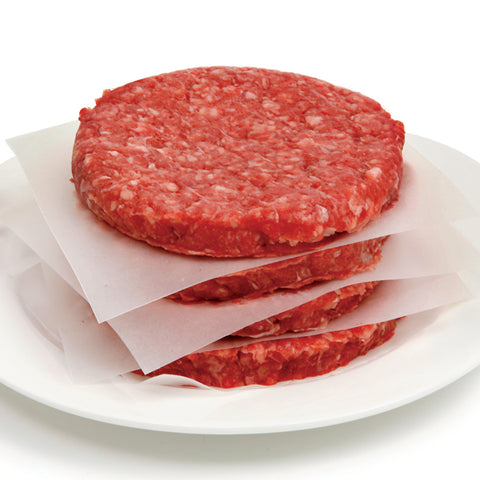 Norpro
6 inch Wax Paper Squares, 250pcs
250 pcs per package
Doesn't stick to fresh foods
Won't freeze to meat
Aids in easy patty and filet separation
Perfect for wrapping caramels, popcorn balls, chocolates, and more!
These waxed paper squares are a great kitchen invention. They are not just for burgers. 
We use them to freeze pancakes and bread slices so they don't stick together. (Pull one or two out and stick them in the toaster. The heat freshens them--almost like they came from the oven.
But those squares are so handy in other ways. When you're frying donuts, use the waxed paper square to transfer the puffy donuts to the oil without denting the soft dough or burning your fingers.

Use them to wrap candies, set popcorn balls on, and others.
It's amazing how often you use them.  Never rip sheets off the roll again.
Save time and energy with wax paper squares!

6 inch Wax Paper Squares, 250pcs
Great Product
I like the 6" Wax Paper Squares those sheets work so well when I slice up the bread a sheet between each slice before I freeze the bread. I also like doing business with you as you have excellent product / mixes. Good baking instructions, Thanks, Jim
Wax paper squares
They work perfectly which makes cheese, hamburgers separate great.
Review
Love your site. The wax paper squares were exactly what I wanted.