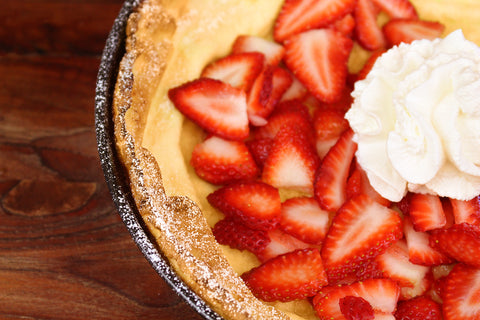 The Prepared Pantry
Pannekoeken German Pancake Kit (pan with four mixes)
$44.95
$54.95
you save $10.00
You can fill them with fruit or fixings for dinner but most people just add syrup and eat them like pancakes. Each kit comes with:
A quality pannekoeken pan worth $25.99

Two large bags of pannekoeken mix worth $

8.49

each. Each makes nine 12-inch pannekoeken.
Two syrup mixes worth $

5.99

each. Each makes three cups of gourmet syrup.

And it only takes eleven minutes to bake!
Make super simple breakfasts in about 15 minutes and for practically nothing!
Your family will absolutely love your breakfasts