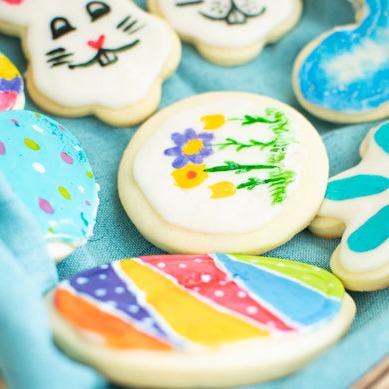 The Prepared Pantry
Royal Icing Mix
This is the icing that professional decorators use!
Royal icing dries with a firm sheen. You can make fancy shapes with it for that special occasion cake or you can frost cookies for the perfect palette for painting fun cookies. You add only water. This will paint a large batch of cookies. It's a companion to our popular sugar cookie mix.
Easy & Delicious
I will never make my own cookie icing again. Flavor this with lemon, almond or whatever you wish. Dries hard.
I haven't used this yet but I know from other people it is a perfect product and I look forward to using it this Christmas.
Great products!
I love all the products I have ordered from The Prepared Pantry. Great company to work with!