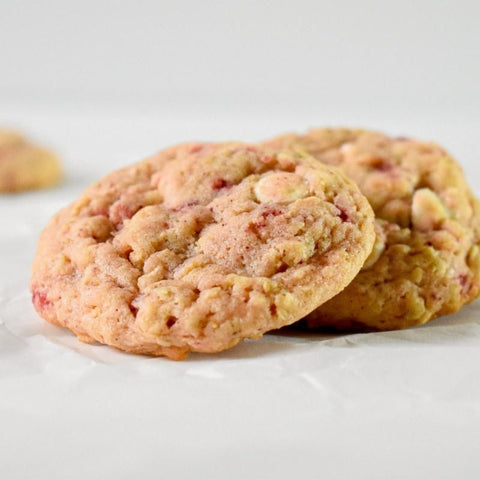 The Prepared Pantry
Raspberry White Chocolate Cookie Mix
Don't miss these adorable, easy-to-make cookies.
Everyone loves pretty cookies. And these have raspberry and white chocolate pieces. The raspberry pieces melt in the oven creating splashes of crimson. They're impressive. You'll have fun sharing them with your friends.
They're so adorable! And so good they may just blow your mind.
Your family won't just like them, they'll adore them.
You get a burst of bright, tart raspberry in every bite matched with smooth, rich gourmet white chocolate
This is a large mix. It makes three to four dozen cookies.(Butter and eggs are not included.)
Raspberry white chocolate cookie mix
I love this cookie mix just the right amount of raspberry flavor and white chocolate chips. I also live that it has oatmeal in the mix.
Rich and delicious!
These cooks were a big hit when I took them to a family dinner! They are loaded with flavor and were quickly devoured.
Sweet Goodness
Easy, delicious, a bit too sweet but yummy!
Raspberry White Chocolate Cookie Mix
Review
These mixes are absolutely delicious! My family has loved every single one so far and they beg me to make them.