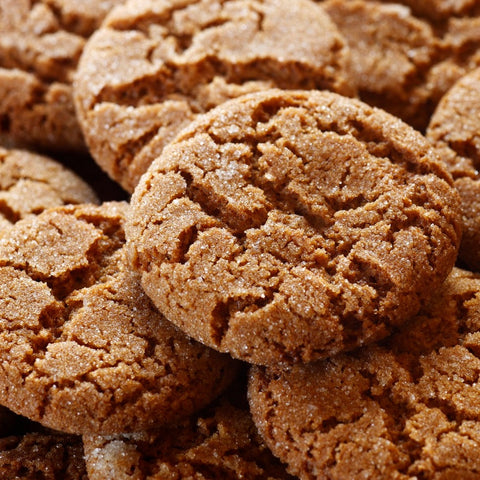 The Prepared Pantry
Grandma's Old-Fashioned Gingersnaps Cookie Mix
Even the little kids love these gingersnaps!
These are old-fashioned chewy gingersnaps with a sugary crunch.
Just the right amount of ginger and other spices
A delightfully chewy cookie-- not dry.
The sugary crunch on the outside is perfect.
Each large mix makes about 40 cookies.
Both the kids and adults in your family will fall in love with these cookies. And they smell so good baking--with the aroma of warm spices drifting through your kitchen.
You can make about four dozen cookies, depending on the size you choose to bake. Don't miss the chance to try these cookies.
My family loves these.
I added macadamia nuts and white chocolate to the mis. Additions are not needed. The cookie are wonderful as is.
I haven't baked them yet but I am looking forward to it!!
These are the best gingersnap cookies! Really soft on the inside and freeze well.
Incredible!
Another one of Prepared Pantry's no-fail, easy-peasy mixes. The flavor is outstanding! I can't keep these in stock because my family is obsessed.
Good Product
My family has enjoyed every Prepared Pantry product product we've tried. And we've tried a lot of them.