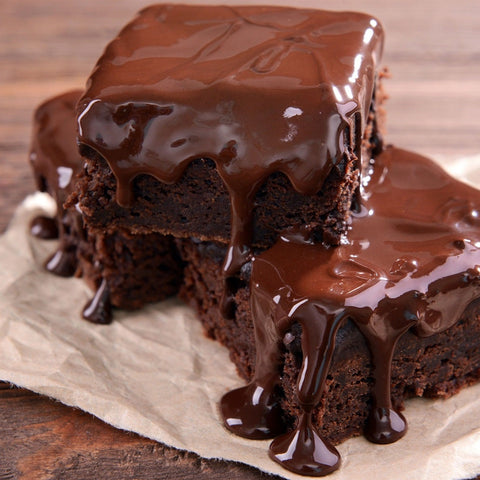 The Prepared Pantry
Chocolate Raspberry Brownie Mix
These are serious raspberry chip brownies!
Economical: no oil or eggs required and they make a 9 x 13 pan full of thick brownies.
Extra large mix: Each mix weighs 2 pounds--about twice the size of many store mixes.
This mix contains more than just cocoa--it's loaded with real raspberry chips made with raspberry puree.
Dense, fudgy, chewy brownies.
With only water to add and two minutes of mixing with a stand-type mixer, these are quick and easy to make, a great brownie to make on a busy day.
Easiest..tastiest brownies
This mix takes desserts to the next level! I can bake them in my toaster oven and everyone raves about them. Cooked on the smoker is tasty too. I always buy one for my friend since she does not have internet and loves them also. Thank you so much for helping me impress my coworkers!
Super sweet
This is a good brownie and makes a large batch but it is a little too sweet for me. Brownies are naturally sweet but these are extra sugary.
Raspberry Brownies
I gave this mix to a friend for her birthday and she loved them. I have served them several times for family and friends. Everyone loved them
chocolate raspberry brownie mix
I love this mix! The flavors of raspberries go great with the chocolate brownie. Going to make this again.