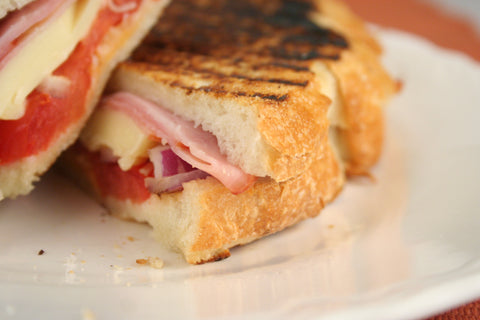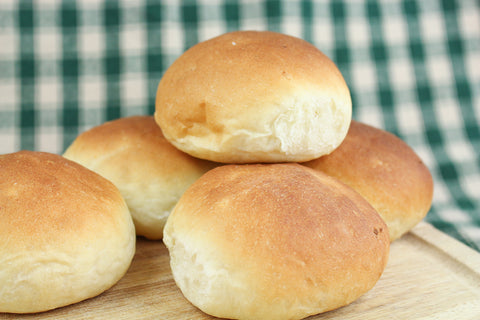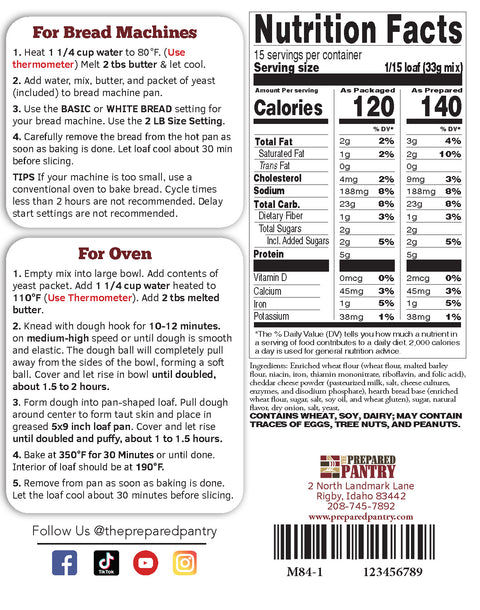 The Prepared Pantry
White Cheddar and Sweet Onion Bread Mix
Make this with your bread machine, stand-type mixer, or by hand.
Frequently Asked Questions
Made with real cheese and onions, this is a great sandwich bread.
The #2 best savory bagel in the U.S. is an onion bagel. With cheddar cheese, this may be even better.
This is a favorite bread, perfect bread, for a roast beef sandwich. It works for hearty, flavorful sandwiches or with a warm soup.
Try this classic, crafted loaf made with real cheese and onions.
One bread mix that makes a large loaf--approximately two pounds.
SAF gourmet yeast packet inside.
Directions and tips for perfect bread are included. You can make this bread in your bread machine, by hand, or with a stand-type mixer.
cheddar and onion
This is one of my favorites
White cheddar and sweet onion bread
This is, by far, my favorite bread mix. The flavor is great on every sandwich
Delicious
We love it especially as grilled cheese and tomato soup
Best sandwich bread ever!
This bread is addicting! Left plain/untoasted, it makes a very good sandwich. Toasted and lightly buttered and it's heaven in your hand! Love it!